SUS is a regional non-governmental organization that has been providing socio-economical and cultural activities among 1.8 million poor and deprived people of 18 upazila under Netrakona, Sunamgonj, Mymensingh and Jamalpurdistricts through a rights-based, integrated and participatory approach with a view to achieving the dream 'People live in a society with dignity and justice by eradicating poverty and injustice. Since its inception in 1986, SUS has been trying to stand beside the poor and deprived people especially women, adolescents and children of the society by running diversified and demand-based activities with a view to raise awareness and build capacity of ultra-poor and poor; involve and keep the dropout and backward children into mainstream education; provide quality health services and ensure safe motherhood; ensure safe drinking water and improve nutrition & sanitation situation; rehabilitate the persons with disabilities in the society; practice organic and sustainable agriculture; capacitate the people to cope with natural disasters; promote gender equality and women empowerment; ensure food security and sustainable livelihood for tribal (adibasi) and ethnic minorities; render legal services for the victims; assist poor and backward people to establish their rights; make bridge with government and non-government institutions through networking and advocacy. The head office of SUS is situated in the north-eastern part of Netrakona district town and 160 km. apart from Dhaka, the capital city of Bangladesh.
Starting Story of SUS
A woman, fighting for every moment to establish herself as a human being- Begum Rokeya, with ten like-minded friends of the locality those who were involved with different social activities, established Sabalamby Unnayan Samity (SUS) in 1985 in a very informal way at her home. In 1986, SUS got registration from Social Welfare Department. In the same year, SUS received one knitting machine and one sewing machine from Social Welfare Department. In 1987, SUS also received seven sewing machines, one zigzag machine, and seven knitting machines from few friends of Norway and Finland. In 1988, SUS received taka 43500 from Swedish SIDA as one-time donation. A piece of land was purchased for SUS from Begum Rokeya's own earnings and the assistance of a few friends from Finland and Berlin. In 1989, SUS started its journey through joint collaboration with FPSTC on FP and MCHC activities. In 1990, SUS got registration from NGO Affairs Bureau. SUS received taka 974000 from NORAD for infrastructure construction. SUS's Executive Director started micro-credit program with tk.36000 among 100 persons in and around Netrakona municipality. The money came from her salary as a teacher of a local secondary school. She kept records of the loan in her diary. In 1991, Lineker, a foreign volunteer joined with SUS. She worked at handicraft section. Partnership program was started with NORAD on women development, CARE-Bangladesh as pilot project on handicraft training and BRAC on NFPE. In 1992, SUS expanded its programs through village group formation, adult literacy, children education and handicraft.
Over the years, it has gathered substantial memories. The memories are important to track out the past based on which the future can be reflected. SUS developed its first long-term perspective (LTP) for 1996-2000 through Action Aid Bangladesh (AAB). Later on, SUS reviewed and developed five-year strategic plans for 2001-2005, 2006-2010, 2011-2015, 2016-2020 and 2021-2025 respectively. During the period, SUS has developed a theme-based strategic framework through participatory way with the involvement of different levels of staff by analyzing and considering the nature and types of the interventions/programs as well as complying to the changing circumstances and Sustainable Development Goals (SDGs) with a view to achieve its cherished goal and objectives.
SUS Vision
People live in a society with dignity and justice.
SUS Mission
SUS works with poor and deprived people by providing different socio-economic and cultural services with a view to eradicate poverty and injustice.
SUS Goal
People enjoy better livelihood by getting access into services and practicing different rights.
Approach of SUS
Integrated, Participatory and Rights Based Approach.
Logo of SUS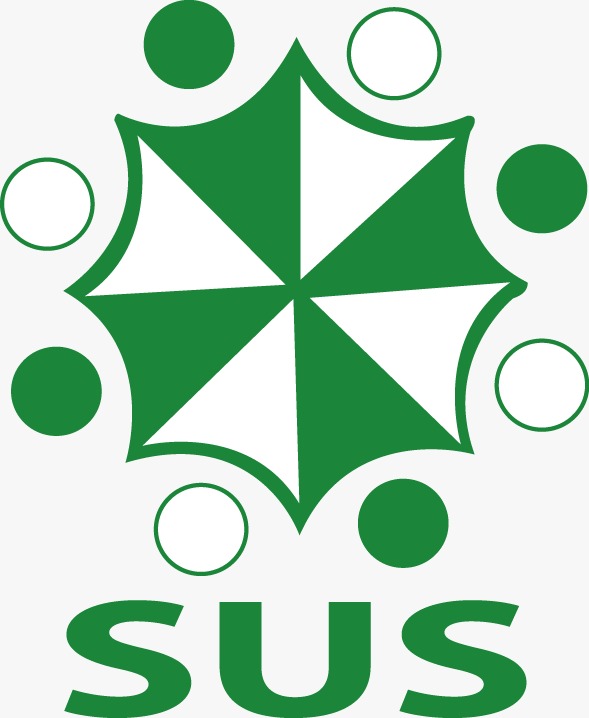 SUS: Mobile/dynamic development effort; Green and white circle: Development wheel; Green and white dots around the circle: Men and women in harmony; Green and white color: Symbol of nature and peace.
Working Area of SUS and Population Coverage
SUS is presently working with nearly 1.8 million ultra-poor, poor and marginalized people (Directly and indirectly) of 18 upazilas under 4 districts (Netrakona, Mymensingh, Jamalpur and Sunamgonj). SUS also works in Sherpur district as partnership with a local NGO.
Legal status of SUS
Registration of Social Welfare Department: 3.6.1986 (No. 0042)
Registration of NGO Affairs Bureau: 21.10.1990 (No. 392)
Microcredit Regularity Authority (MRA): 29.4.2008 (No. 00696-01519-00224)
License for Private Hospital/Clinic/Diagnostic Center: 10.4.2011(License # 2847)